"It's important not to wear perfume or scented body products when shopping for a new fragrance as this can alter the development of the chosen scent.
CHANEL N°5 EAU DE PARFUM
This perfume is classified as a refined, floral, soft fragrance. This feminine scent possesses a blend of modern floral's with sandalwood and vanilla. It's completely unmistakable and timeless, with top notes of Neroli that blends into the sensual, floral notes of two exceptional raw materials, May Rose and Jasmine.
MARC JACOBS DAISY EAU DE TOILETTE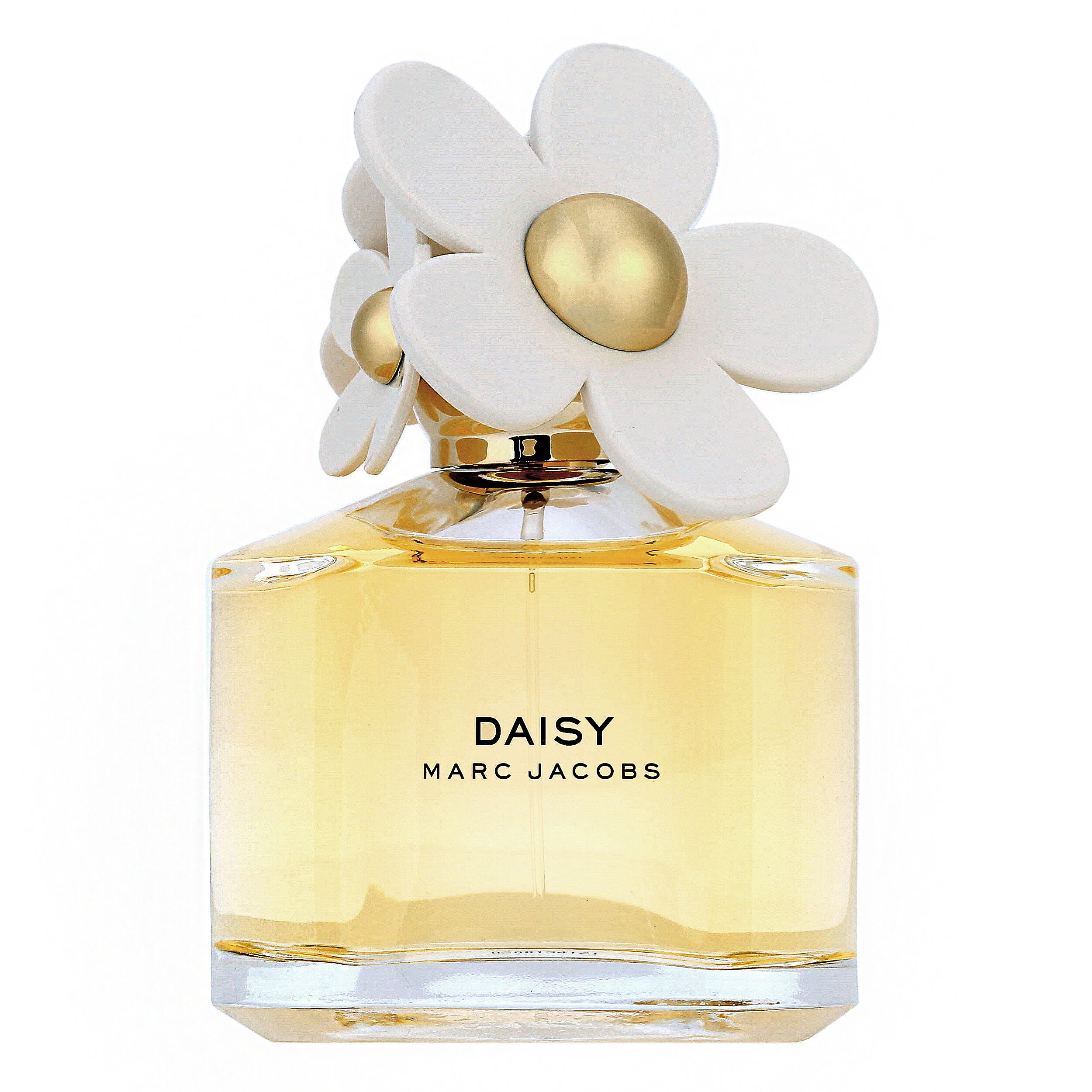 It's pure and playful, with top notes of succulent wild berries and soft white violets, leaving an irresistibly fresh and radiant scent on the skin. At the heart, velvety jasmine compliments the vibrancy of the florals, while a dry down of sandalwood imparts an aura of warmth and sensuality.
DIOR J'ADORE EAU DE PARFUM
It features a bouquet finely crafted down to the last detail, uniting essence of ylang-ylang with its floral-fruity notes; essence of Damascus Rose from Turkey; and a blend of Jasmine Grandiflorum from Grasse and Indian Sambac Jasmine. It's a very mature fragrance, so perfect for a more mature woman, and is presented in a sensual, curvaceous amphora bottle.
VIKTOR & ROLF FLOWERBOMB EAU DE PARFUM SPRAY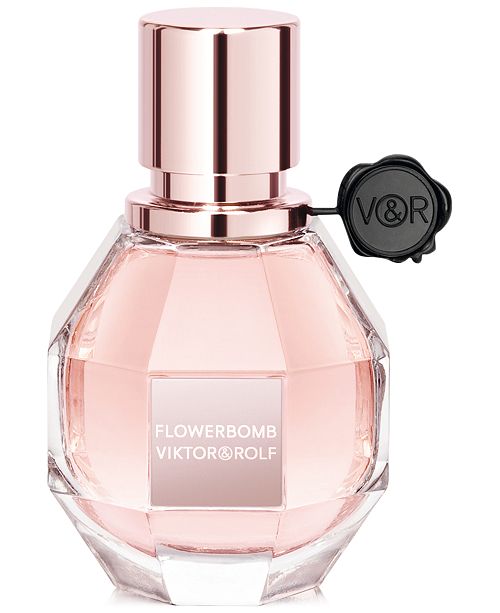 Viktor & Rolf Flowerbomb Eau de Parfum is an explosive floral bouquet, with tens of Cattleyas, hundreds of Sambac Jasmine, thousands of freesia, and millions of rose petals enriched by an addictive scent of patchouli and vanilla. Prepare for a floral explosion of a mood-lifting and positive-vibes. Flowerbomb isn't too overpowering, however, but the sweet scent lasts for ages.
MUGLER ANGEL
Angel is a delicate blend of sweet red fruits, soft caramel, honey and praline combined with the captivating power of patchouli and vanilla. Angel is a luxurious, chic and timeless fragrance with a seductive edge, perfect for everyday spritzing and totally irresistible.
CALVIN KLEIN CK ONE
CK One is an iconic fragrance that is unapologetically bold, yet exudes youthful, fresh simplicity. Bringing together refreshing notes of green tea, papaya, and bergamot, and perfectly balanced with soft accents of nutmeg, violet, cardamom, and rose, CK One harmonizes feminine floral and masculine musk into one unisex scent.
JO MALONE LONDON LIME BASIL & MANDARIN COLOGNE
The Lime Basil and Mandarin Cologne is a signature fragrance from Jo Malone and has become a modern classic. It's quintessentially British and luxurious, perfectly blending citrus and herbal hues, revealing a unique scent which is both revitalising and relaxing. This fragrance evokes a Caribbean breeze, transporting you to a world of calm. Drying down to the base note of Amberwood, the cologne leaves you with a comforting presence, familiar and warming.
GUCCI BLOOM ACQUA DI FIORI EAU DE TOILETTE
Intensely green and fresh, Gucci Bloom Acqua di Fiori "celebrates the joy and energy of youth". It's created by master perfumer Alberto Morillas, and blends the subtle musky tones of Galbanum leaves and the delicate spiciness of Cassis buds with the blooming floral notes of the original Gucci Bloom fragrance. The fragrance is uplifting and feminine, delivered in a pale pink bottle that is embellished with a whimsical floral print reflecting the scent's fresh and energetic notes.
LANCOME LA VIE EST BELLE EAU DE PARFUM
With iris, jasmine and orange blossom at its heart; juicy pear and blackcurrant at the top; and patchouli, tonka and patchouli at the base, this is an unashamedly girly perfume for day or evening wear. It may be too sickly for some, but for lovers of gourmand and sweet scents, it's certain to be a winner.
PACO RABANNE LADY MILLION EAU DE PARFUM
A hugely popular fragrance, Paco Rabanne Lady Million Eau de Parfum is a luxurious, sexy fragrance designed to make any woman feel a million dollars. It features top notes of Raspberry, Amalfi Lemon and Neroli, heart notes of Gardenia, African Orange Flower and Jasmine and base notes of White Honey Patchouli and Amber. The result is fresh and playful, making Paco Rabanne Lady Million a seductive scent.
GIORGIO ARMANI SI EAU DE PARFUM
This inviting scent is fused with Mandarin Oil, Roses de Mai, Blond Woods, Amber and Vanille to create a powerful and exuberant fragrance that you will want to take with you for years to come. It's housed in a sleek and effortlessly classic bottle, Giorgio Armani Si Eau de Parfum spray is the must-have scent for the modern woman.
LE LABO SANTAL 33
Le Labo has been described at 'the haute couture of the fragrance industry' and Santal 33 is the perfect example of that. Drawing inspiration from the old Marlboro ads (the American West and the masculinity of the great American cowboy), Santal 33 has an intoxicating aroma of spicy, leathery, musky notes that give this unisex fragrance a unique allure.
DIPTYQUE DO SON EAU DE TOILETTE
This fresh white floral fragrance is perfectly blended and is steeped in mystery with its hints of iris, rose, African orange flower, pink pepper, musk and benzoin. The fragrance should remind you of summer nights, engulfed in the sweetness of a fresh sea breeze. The scent works its wonders to invigorate the senses, helping the wearer to feel refreshed, energised and full of vitality.
COACH DREAMS EAU DE PARFUM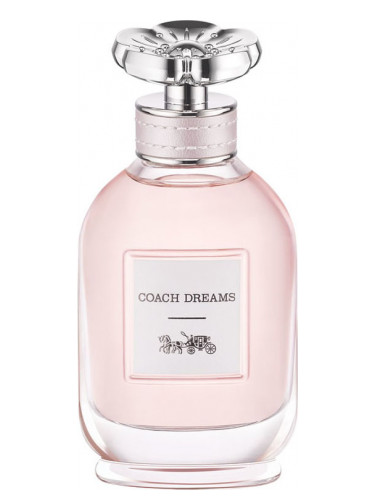 Coach Dreams is inspired by a sunny road trip through the American West. Opening with notes of fresh fruit and finishing with lasting woody notes, it takes you on a journey from beginning to end, evoking anticipation, the open road and memories in the making. The radiant, woody scent opens with notes of bitter orange and juicy pear, revealing a heart of gardenia and cactus flower before drying down to sensual Joshua Tree and Ambroxan musk.
DOLCE & GABBANA LIGHT BLUE EAU DE TOILETTE
Sicilian cedar combines with the freshness of the Green apple and the floral allure and spontaneity of the bluebell, the top note captures the essence of a sunny South Italian summer. The freshness of bamboo softens with a feminine bouquet of jasmine and white rose.
CHANEL COCO MADEMOISELLE EAU DE PARFUM
Sparks of fresh and vibrant orange immediately awaken the senses, while a clear and sensual heart reveals the transparent accords of Jasmine and Rose. The trail unfurls the pure accents of Patchouli and Vetiver that emphasise the slender structure of the composition.
DIOR MISS DIOR EAU DE PARFUM
Its heart is a floral declaration that combines the beauty of Grasse rose with the boldness of Damascus rose, both wrapped in a ribbon of fresh notes of Calabrian bergamot. This handcrafted creation is woven with rosewood from French Guiana and pink pepper from Reunion Island for heightened character.
TIFFANY & CO EAU DE PARFUM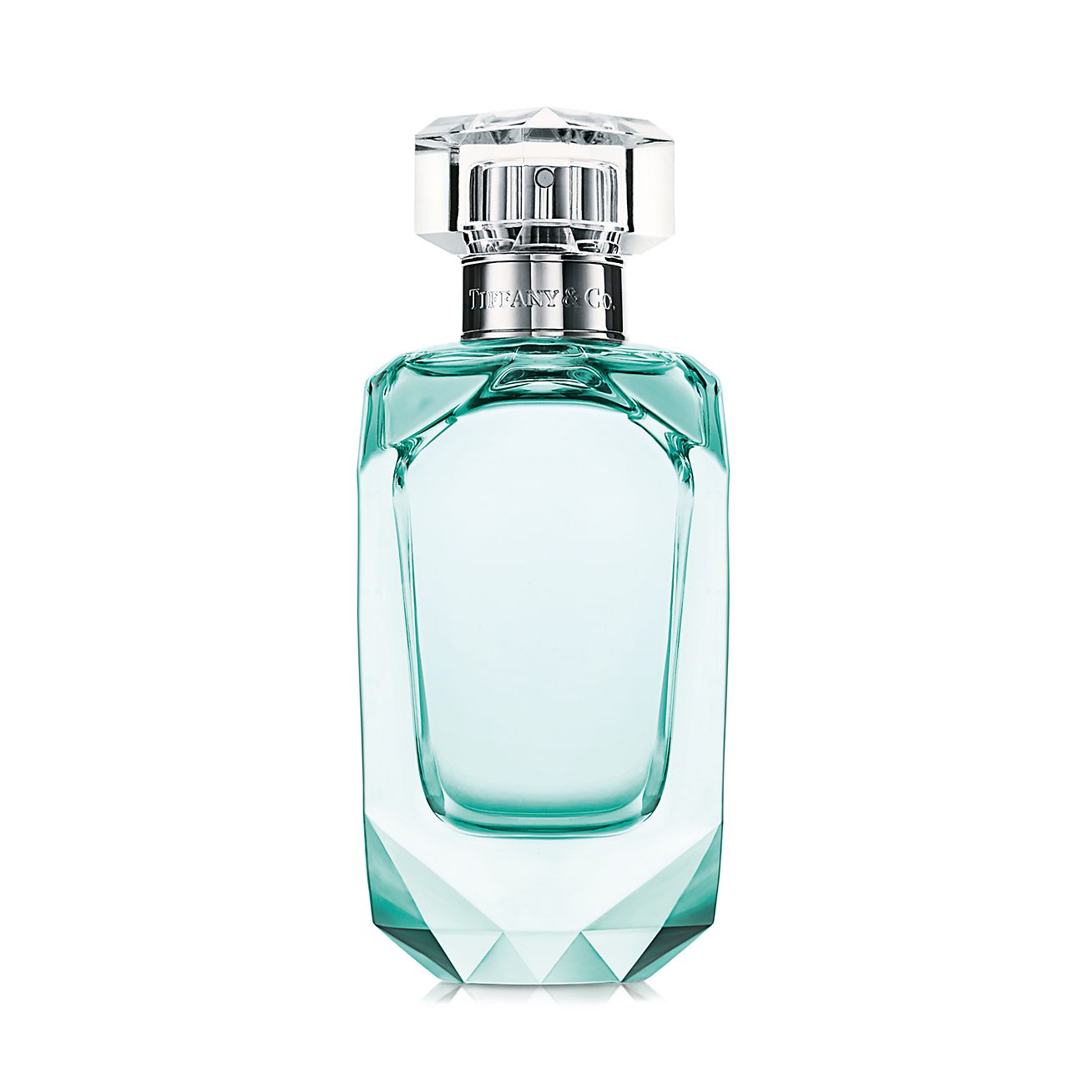 At its heart, the precious iris flower, this signature ingredient adds strength and femininity that grounds the composition with refinement and sophistication. The fragrance then dries down to a sensual finish on the skin with warm nuances of patchouli wrapped in gentle musky notes.
CHLOÉ SIGNATURE EAU DE PARFUM
The fragrance is a combination of floral powder notes, sprightly hints of peony and lychee, and the embellishment of springtime freesia. The airy, flirtatious head notes drift away to reveal the heady magnolia and lily of the valley, as well as subtle intimations of warm amber and elegant cedarwood.
BURBERRY MY BURBERRY BLUSH
The fragrance opens with glazed pomegranate and vibrant lemon. Delicate rose petal notes are lifted with crisp apple, while a base of jasmine and wisteria round off the scent for an intensely feminine touch.
Credit:https://www.t3.com/